For whatever reason I seem to have a penchant for trying new things, I guess I like knowing how things work.   So for the latest bizarre project at the Dworak Household I decided to give wine making a try.  I took the easy way out and bought a kit for this first attempt, actually I bought two. I talked our friends Heidi and Ryan into joint venturing, so to speak, so we'd have a little more variety. The kits are $75 each and make a 5-gallon batch, or 30 bottles. So if it turns out half way decent, I'm at about $2.25 per bottle, not bad.  We decided on a Chardonnay and a Shiraz.
Funny thing is I'm really not even a wine drinker but I guess I liked the idea of my own wine cellar virtually over night.
The kits really aren't very complicated, in fact I felt like I was making a big kids Kool-aid. Mix the extract (grape juice) with 6 gal of water and a small package of bentonite (clay) and throw in some yeast, all in a food grade 6-gal bucket.
For those that have never fermented anything.  Once the yeast is added to the wort (beer) or must (wine) you've really created a living thing.  The yeast gives off carbon dioxide as it turns the sugars into alcohol.  A device called an airlock is placed on the fermentor that allows the carbon dioxide to escape without allowing any contaminates into the container.  (Sorry about the sideways viewing)
[youtube=http://www.youtube.com/watch?v=Z20GoYBZJLQ&hl=en_US&fs=1&]
This is the airlock in action.
Let sit for about 10 days and transfer to a glass carboy (secondary fermentation) and let sit another 10 days before bottling.
I've been collecting bottles over the past couple years and by far the hardest part of the process was removing the old labels.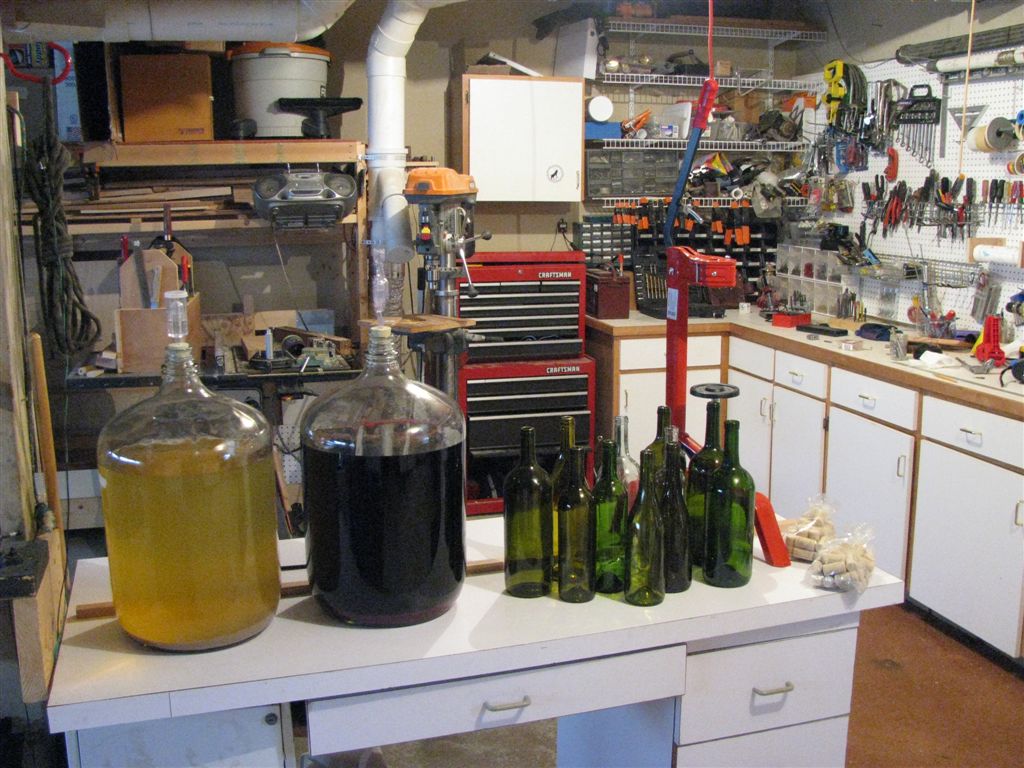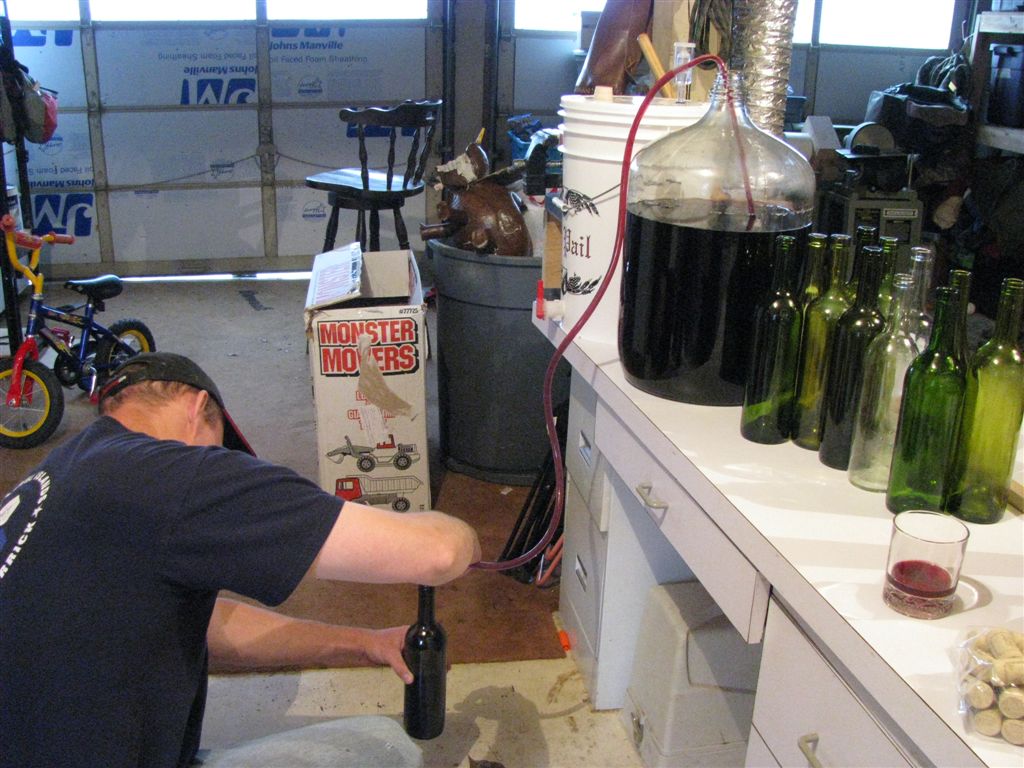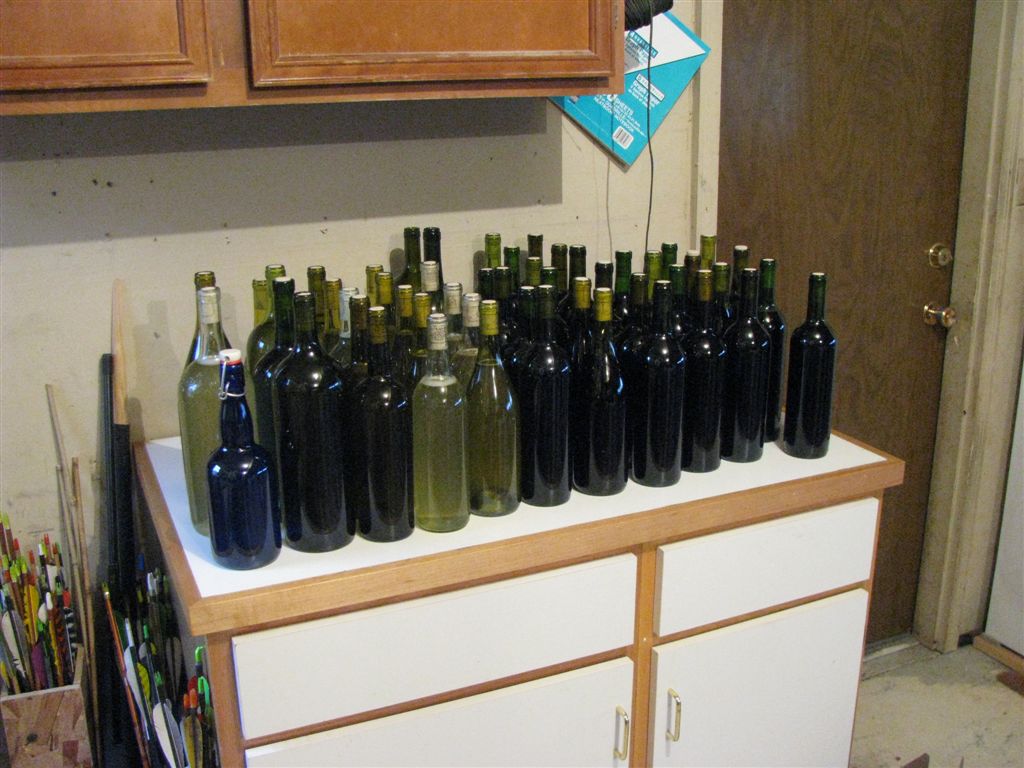 Next time I'll go for the real deal and use real grapes not the extract. After telling a few other people about the project we've already got a friend offering to donate grapes from her fathers vineyard.  Can anyone guess what they might be getting for Christmas, ha!