Drew, Zack, Trent, Big Ron & myself made approx. 135 lbs. of sausage last weekend.   Everything from summer sausage, brats, polish and various Italian (hot and sweet).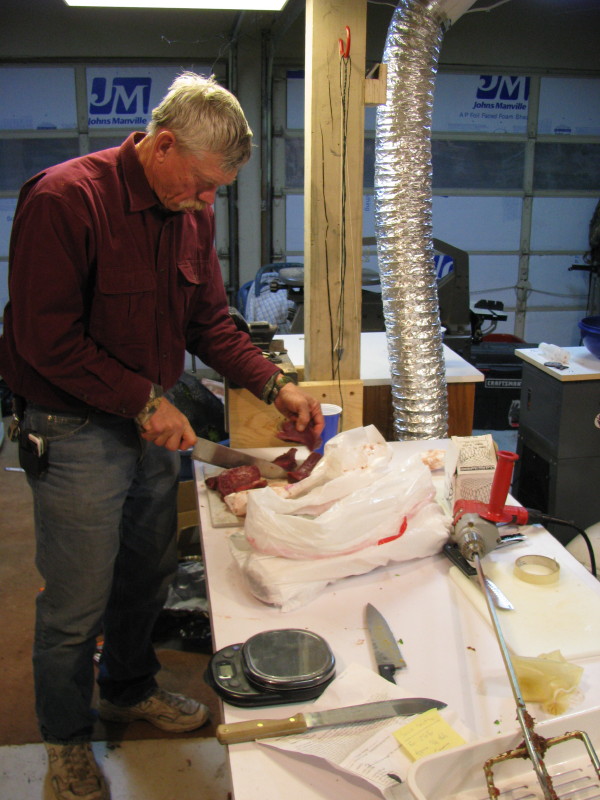 We tried adding fresh ingredients (jalapenos, garlic, onion and cheddar cheese) to the summer sausage this year and were really pleased with results.  This was our first attempt at making bratwurst and it tuned out pretty good.  We'll be adding some extras to this as well next year, I'm thinking some jalapenos and cheddar or maybe a little Havarti?  Hello high cholesterol!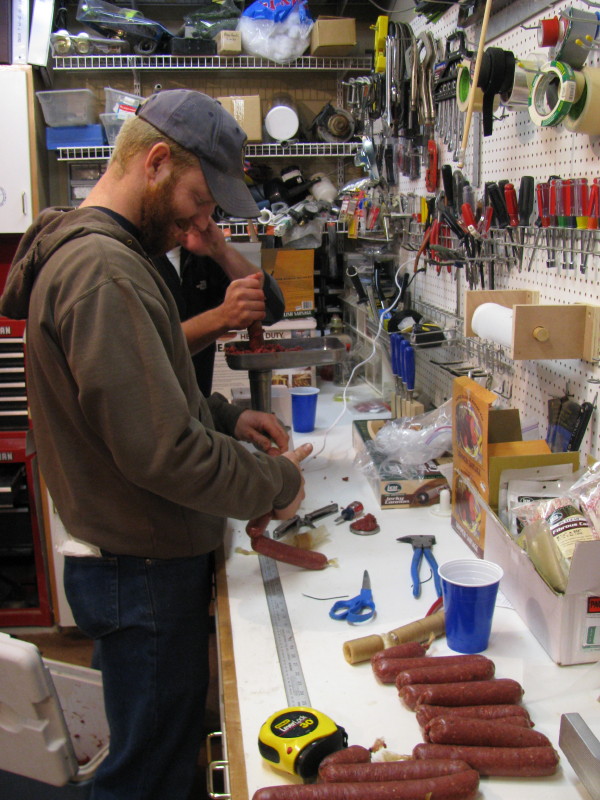 Uncle Dan was kind enough to loan us his smoker again this year, which worked great!  That thing is a beast.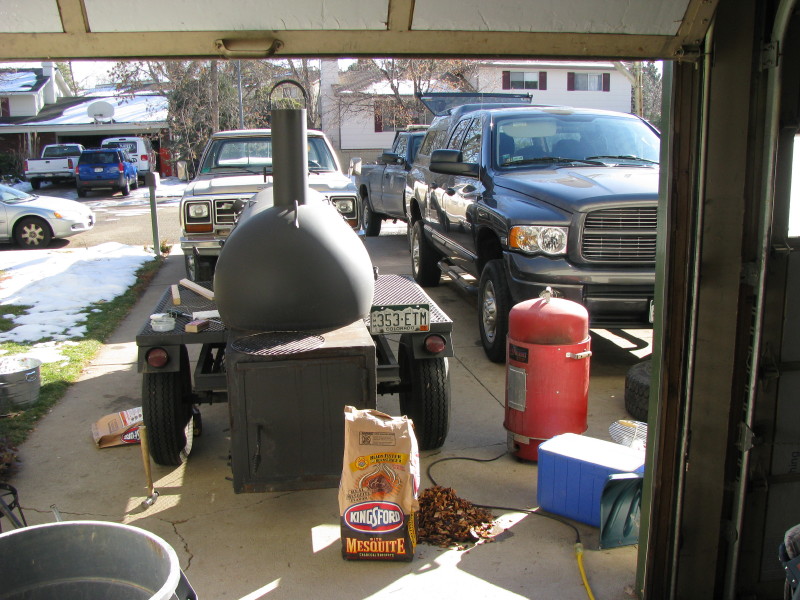 I love to  watch the neighbors check us out of sausage day.  Driving by real slow, heads turned all the way around.  Actually most of them have seen us in action since this was year three, they're pretty much use to me doing something unusual.