I've found a challenger to Kyle's Salty Dog nomination. Zach was fortunate enough to fill his ewe tag sheep last weekend. Congrats man!!
But here's where it get salty. He was about 3.5 miles into his favorite wilderness area and instead of quartering the thing up like normal folks would do he decided to strap the entire critter, whole, onto his pack which already had 30 lbs of bivy gear. At least he was smart enough to call a couple buddies and with the promise of free beer if they could meet him somewhere along the trail. In the meantime, he managed to get 2 miles down the trail with a load that totaled 170 lbs (scale verified) before the reinforcements arrived.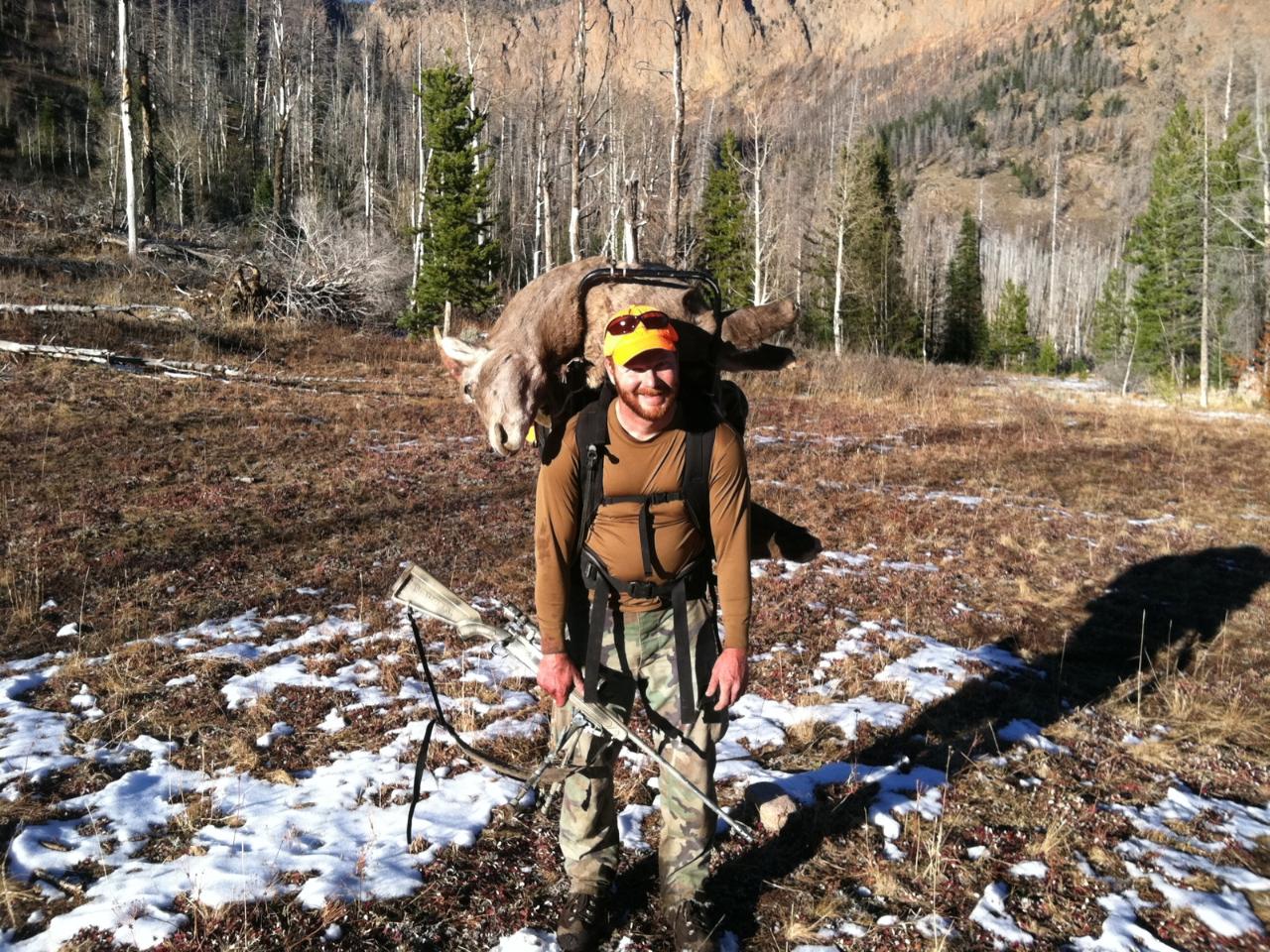 I'm very doubtful I could get a 170lb pack off the ground, let alone two miles down the trail.
He's going to be mad I put his picture on here, he said he didn't like it because it made his stomach pooch out.  I think he should be happy his eyeballs didn't pop out!!
If these guys keep it up I'll going to have to find some softer guys to hunt with!!!