I just got back from a great trip with a longtime family friend Jake Frankhouser.  The planning for this trip started many months ago when Zach was marking up my maps for places to take the B's when they get old enough to go elk hunting.  As he was marking maps I thought this might be just the hunt for Jake.  So we started planning and Jake spent the summer getting in shape and spending time at the rifle range.  Come opening morning we were ready!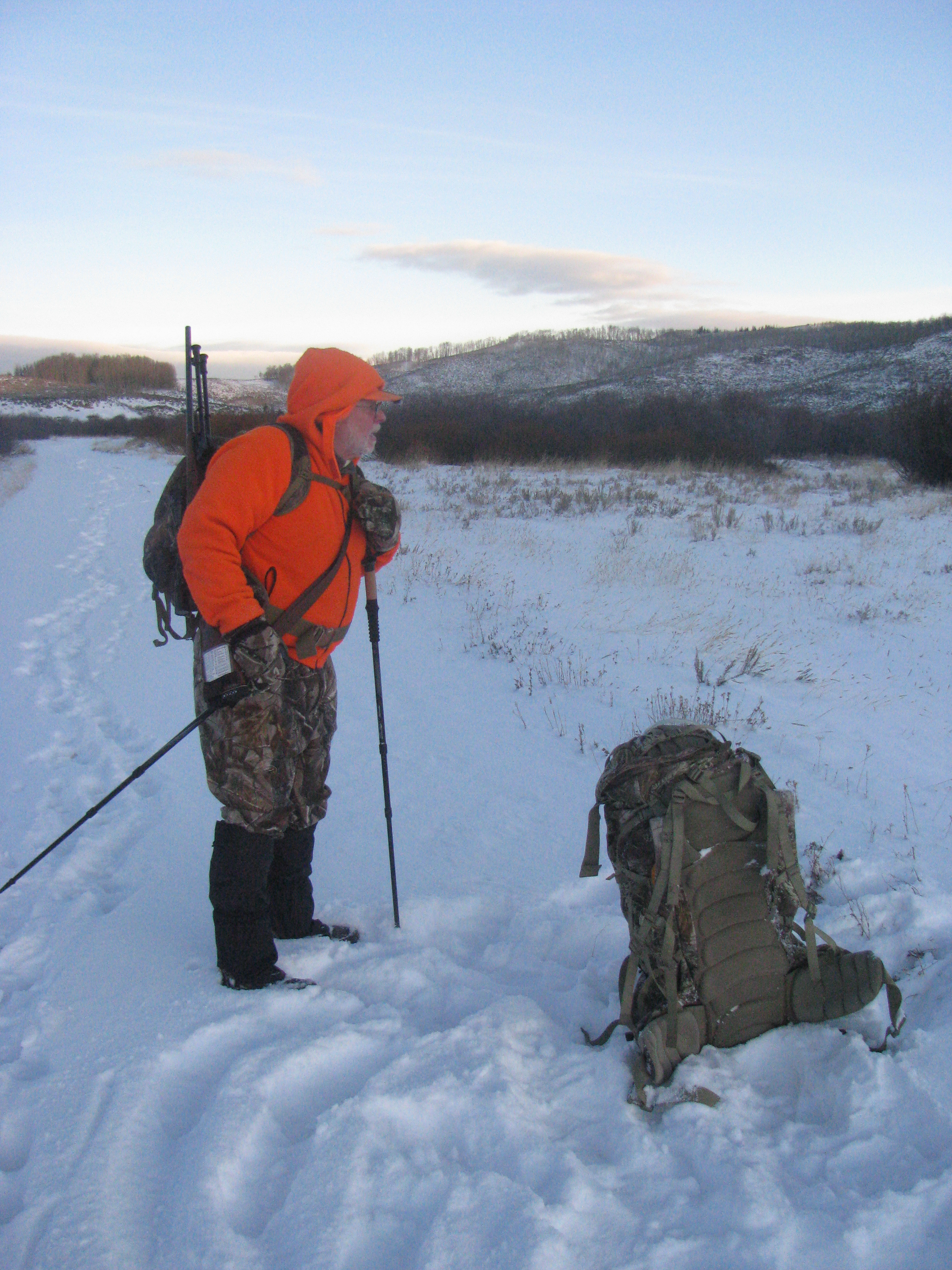 We had a great first day.  Zach's intimate knowledge of the area was spot-on as we saw around 60 head of elk, the most I've ever seen hunting public land during a regular hunting season.  But here's where the saltiness comes into play, that first day we hiked just shy of five hard miles with anywhere from 6" to knee-high snow, and did I mention Jake is only 69 years young?  What a champ!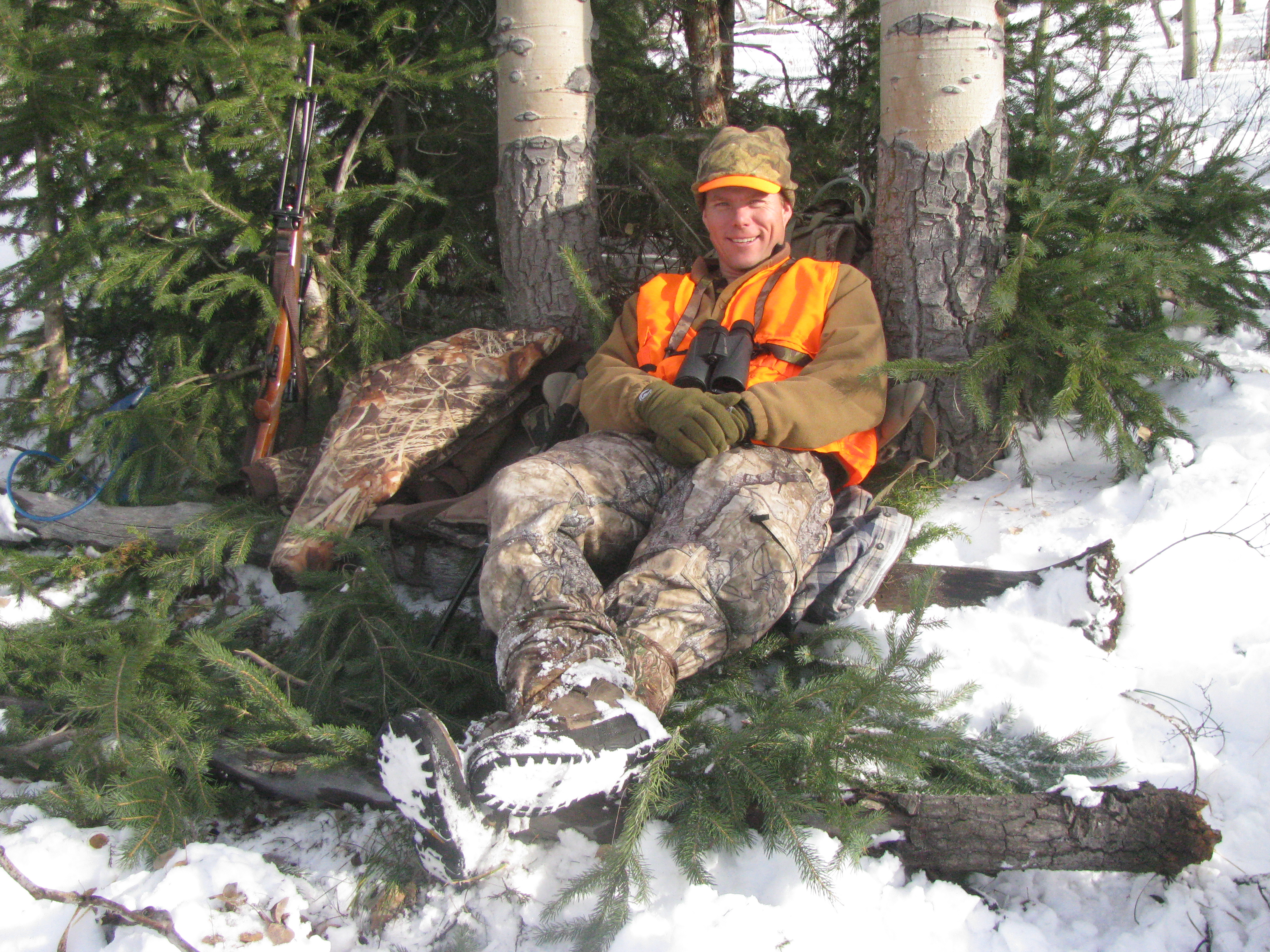 I probably walked Jake a little more than he would have liked but he toughed it out.  Toward sundown we found a herd of about 50-head.  They were a little out of range after a long day of hiking and we had two other guys joining us in the morning so we decided to back out and get a plan together for the next morning.
The next morning we were joined by Jake's neighbor Pastor Rod and his son Nate.  We got an early start and had Rod and Nate positioned high on the mountain at first light and Jake and I started in from below.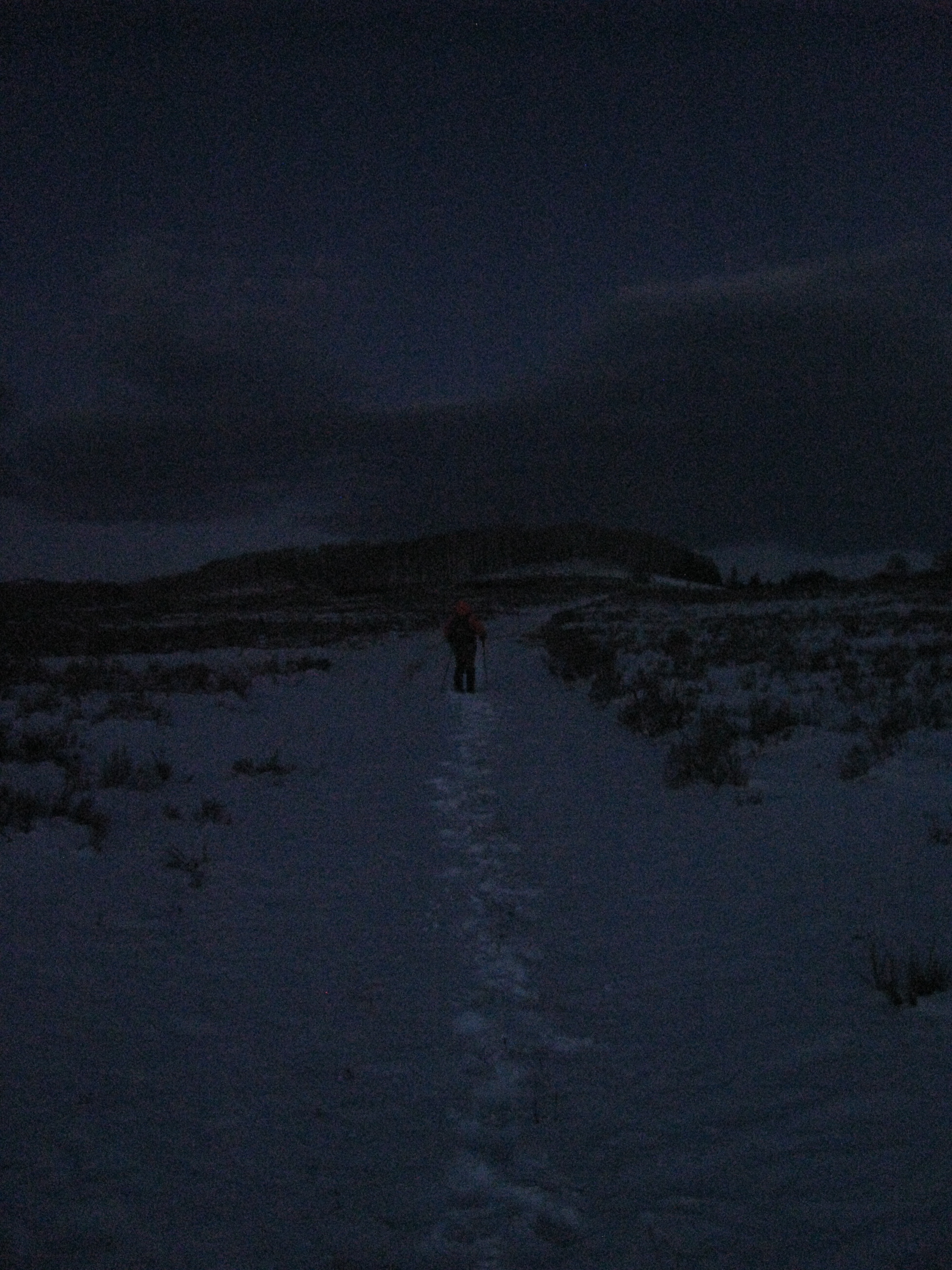 But the elk weren't where we were hoping they'd be (imagine that).  So we did some glassing and after awhile found about a dozen cows sneaking into some timber between us and Rod and Nate.  We put a plan together to get Jake up on a side saddle, with Rod and Nate up high and I'd walk up the drainage and hopefully someone would get a shot.
With everyone in position, I started up the drainage.  I made it up to the top but nobody had seen anything!?   As I started back toward Jake a couple shots rang out and I saw several cows running down the drainage.  When I got over to Jake he was shaking his head, he had a quick snap shot on some fast moving elk but wasn't able to connect.  We were trying to figure out what to do next when I spotted a lone cow trying to sneak out of the bottom I'd just walked.  But she was moving too fast and got out of range before we could get set up for a shot.
Just then, the light went on in my head and I realized a locate bugle would be the perfect call for this situation.  We had a pretty decent crosswind and by now she was on a far ridge-line, I didn't know if she'd hear it but I gave it a try.  No sooner had my bugle tube left my lips than she had done a 180 and was heading our way.  Jake got setup with a solid rest and we sat back and let her close the distance.  I was thinking he'd let her come right into our laps but his time spent at the range gave him the confidence he needed and when she slowed down he anchored her with a single shot.  I couldn't believe we pulled it off!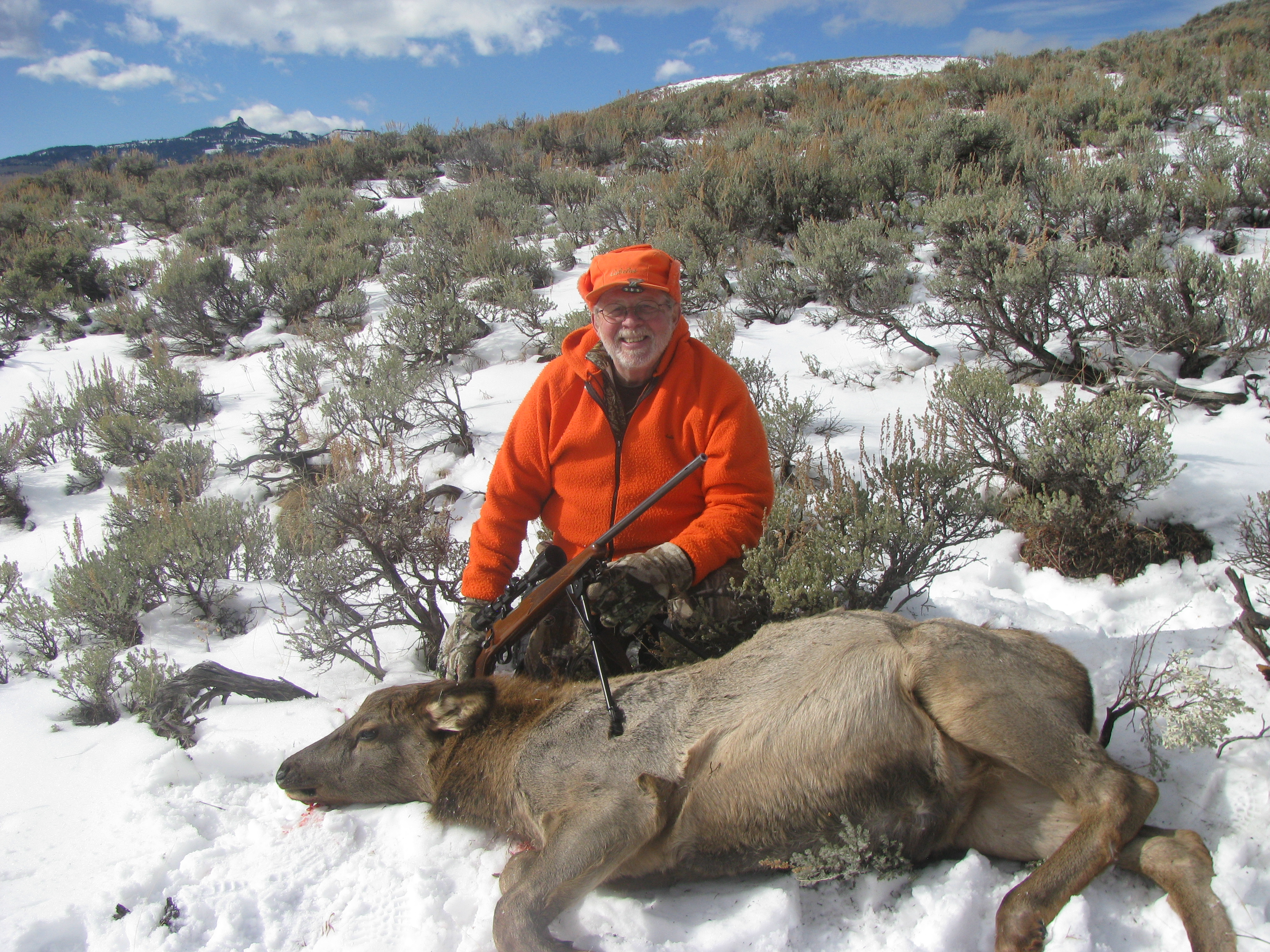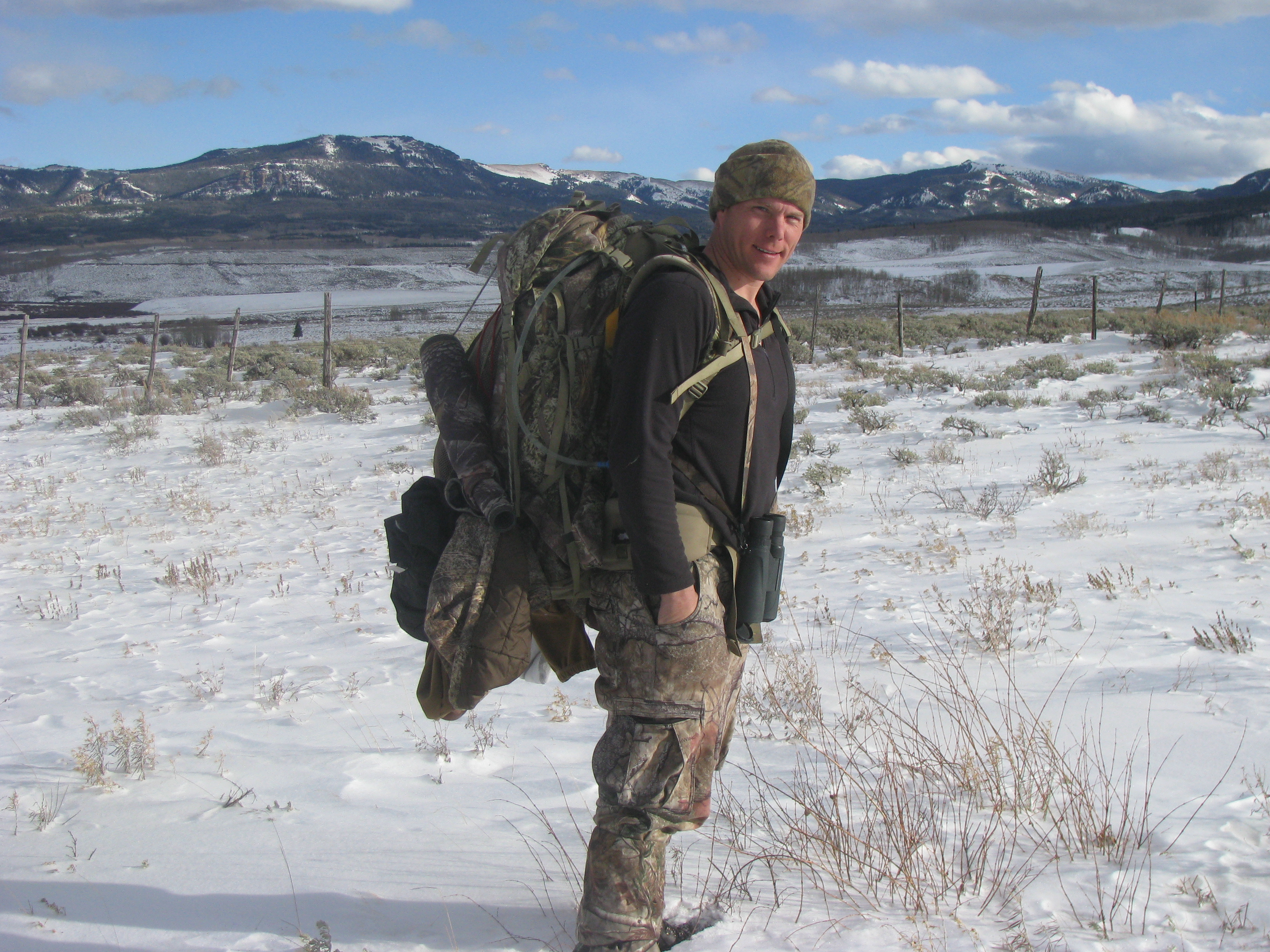 I want to thank Zach for helping with the "hot spots" and letting a bunch of strangers stay at his house.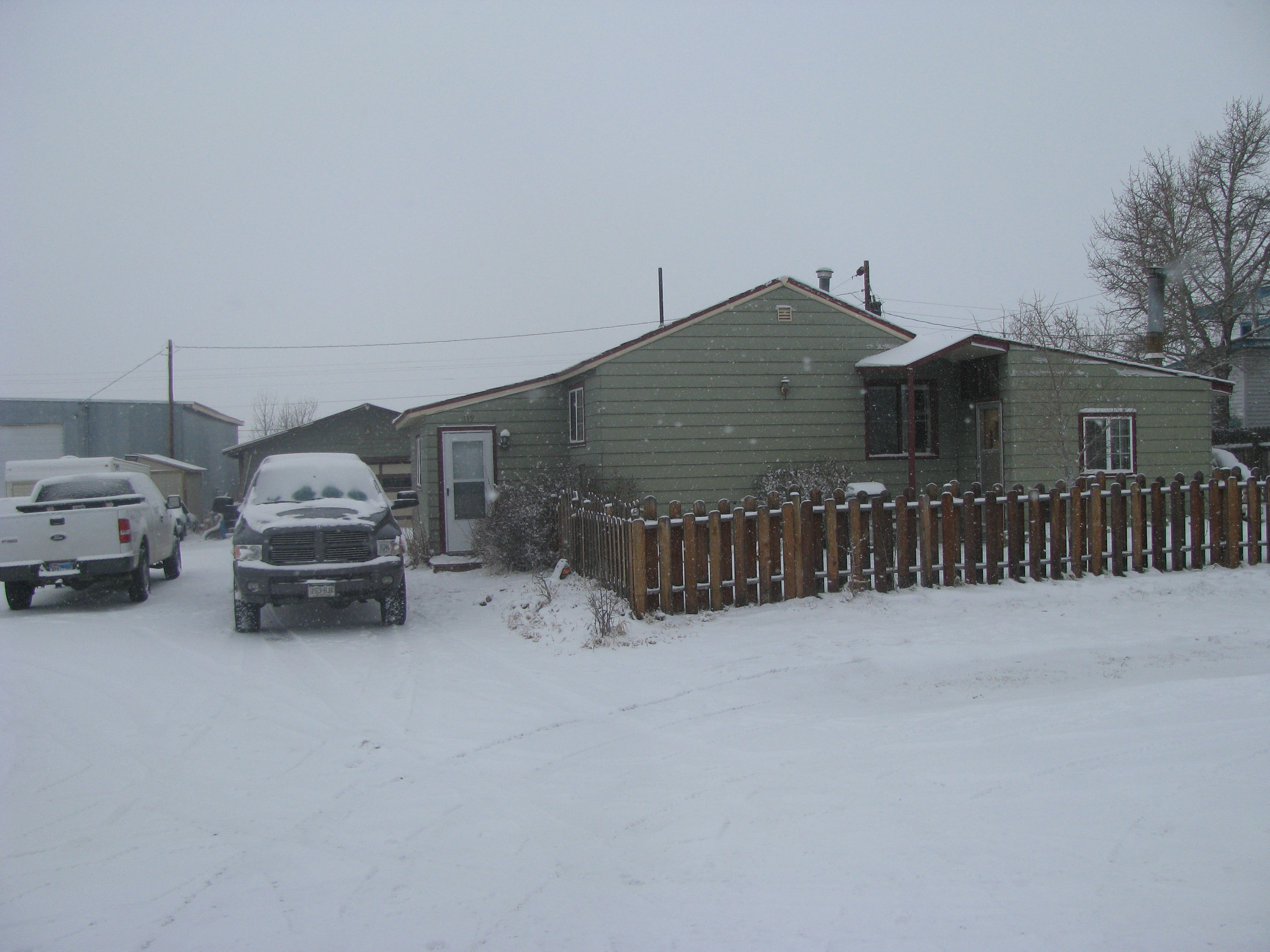 This trip serves as a good reminder that using your age as an excuse is great way to miss out on many of life's opportunities.