Step 1 – Go Rabbit hunting: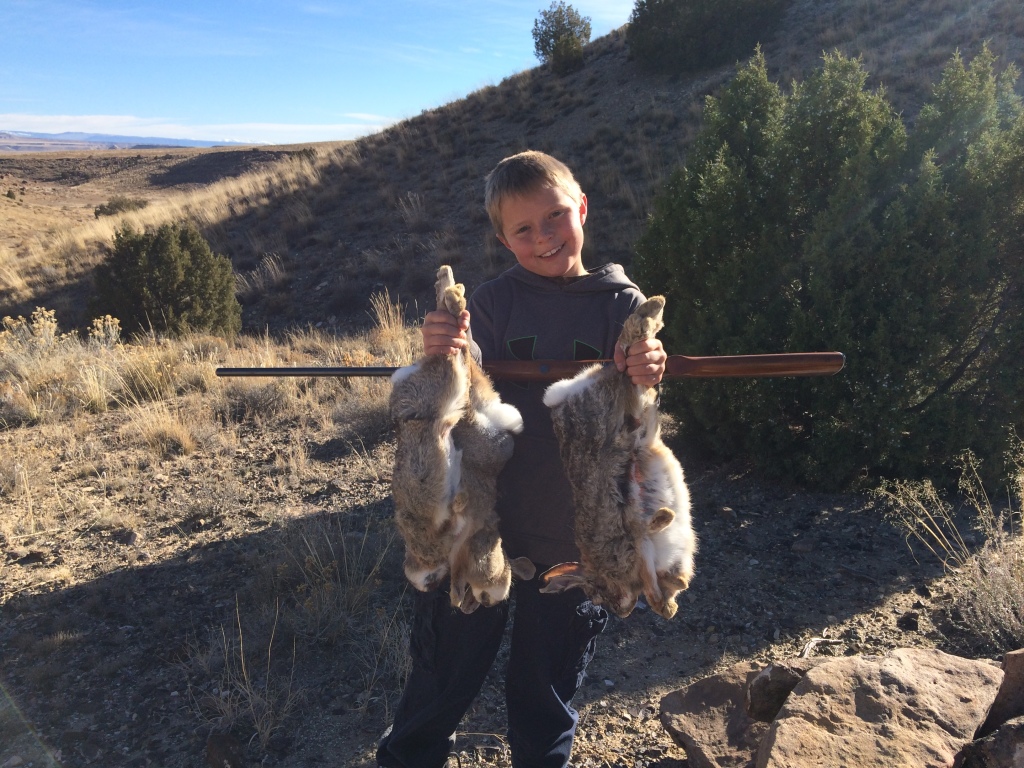 Step 2 – Brine the rabbit.  A simple brine of 1/4 cup kosher salt to 4 cups water will do — the rabbit is going to get plenty of seasoning later.
Step 3 – Season the rabbit with salt, pepper and garlic powder.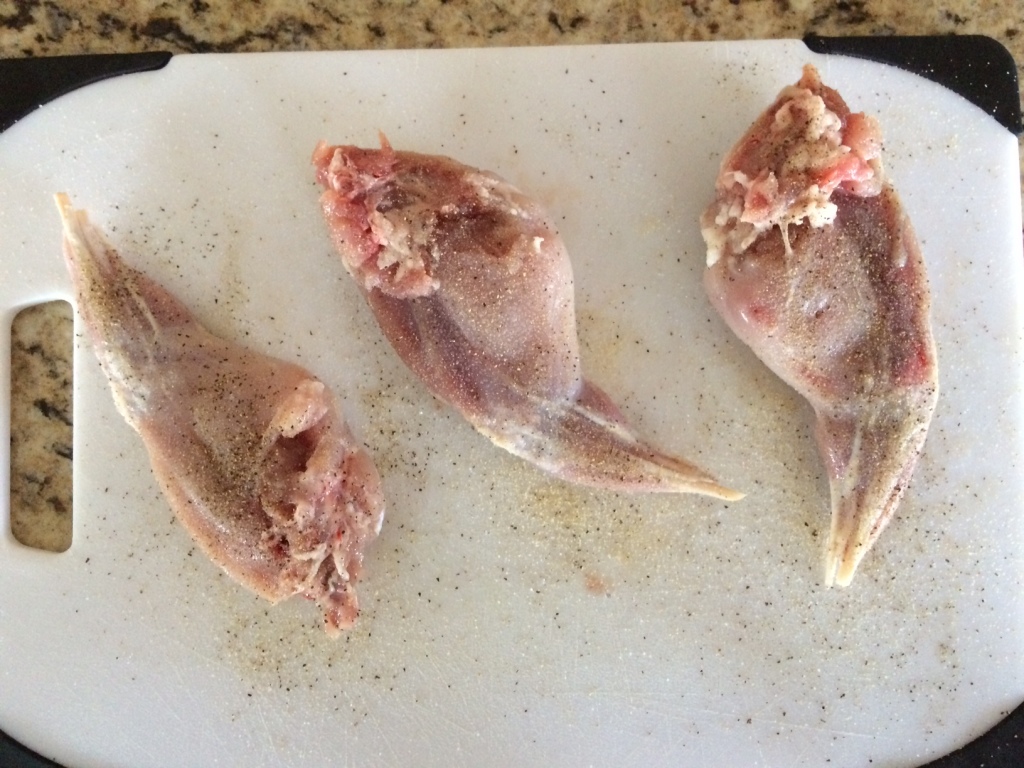 Step 4 – In a frying pan over medium heat, add two table spoons of olive oil and one table spoon of butter.  Once the butter is melted add the rabbit and cook 4-5 minuets each side.
Step 5 – Serve hot a with a "hoppy" beer.