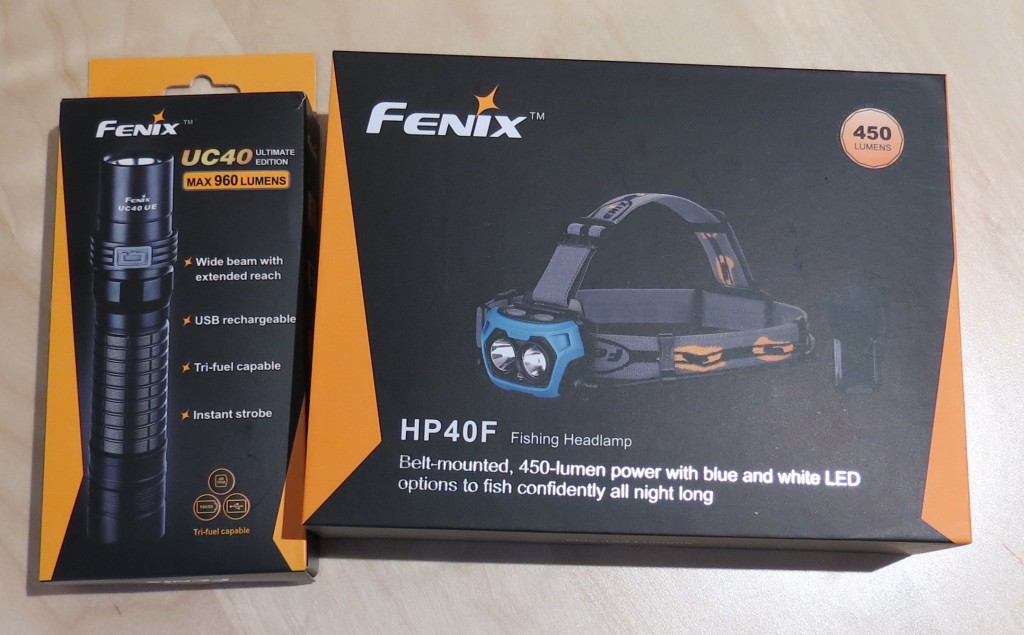 I'm pumped to go explore in the dark!  Got a few new toys to put through the paces and can't wait to test 'em out.
I love my old Fenix PD-35 but I have a feeling I'm going to make some room for a couple new additions.  The first is their new UC40 at a whopping 960 lumens, unreal!  My favorite thing about this light is it's USB RECHARGABLE 18650 Li-ion battery or CR123A compatible.  Everyone needs a good light or two in their vehicle and this thing is going to be perfect.  I hate pulling out a flashlight out that has dead batteries.  With an on-board USB charger and my cheap Harbor Frieght inverter I never have to worry about it again. Couple that with enough lumens the light up a football field, and I'm kinda in heaven.  And five different power settings in case you don't need to wake up the whole neighborhood!
I'm also excited to test out their new HP40F – Fishing Headlamp.  Again a 450 lumen output from a headlamp, good for tying knots or checking out the shorline!  While I won't be rocking this in the backcountry,  I do like the remote battery pack for fishing as its intended, as it moves the batteries off your head and onto your belt.  And I really love they've incorporated a built in USB, power-out port to charge your other electronic devices, smartphone camera, etc.
Thanks Fenix & keep the innovations coming!