Step 1 – go deer hunting: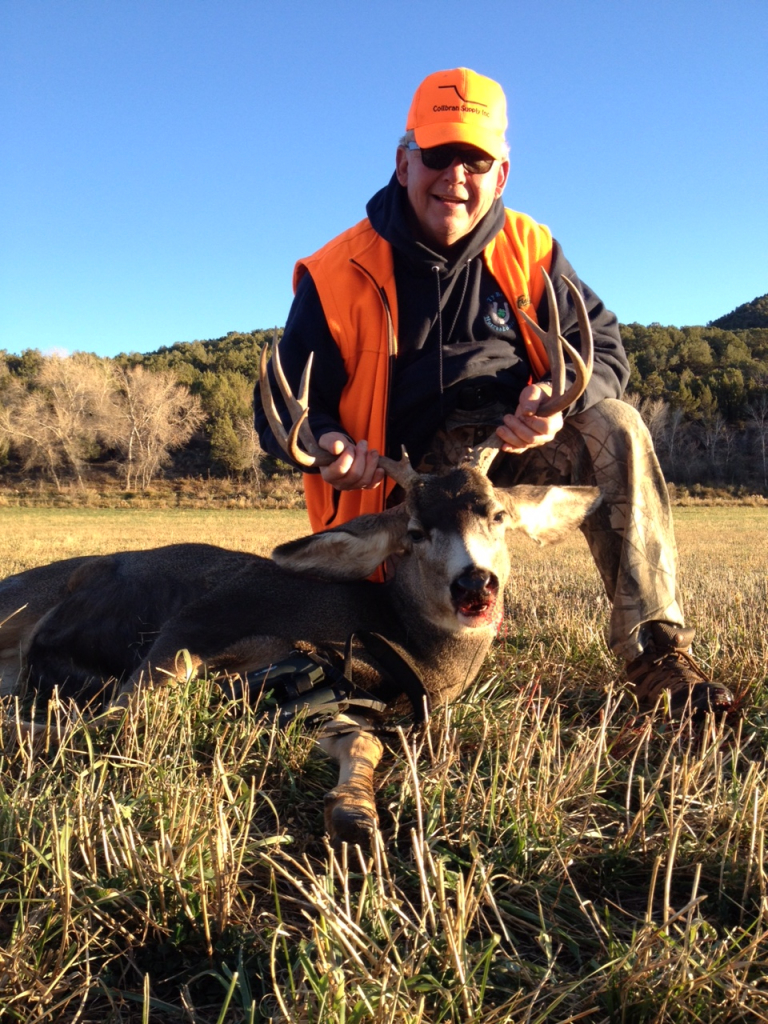 Step 2 – acquire ingredients:
3 pounds trimmed venison, cut into 1 1/2-inch pieces
Kosher salt
Freshly ground white pepper
1 1/2 cups all-purpose flour
1/4 cup plus 2 tablespoons canola oil
3 medium onions, thinly sliced
4 garlic cloves, minced
One 12-ounce bottle Duvel or other Belgian golden ale
4 cups beef stock or low-sodium broth
3 thyme sprigs, 3 parsley sprigs and 1 bay leaf, tied in cheesecloth
10 new potatoes, cut into 1/2-inch pieces
2 large carrots, cut into 1/2-inch dice
1 tablespoon Dijon mustard
2 tablespoons red wine vinegar
Step 3 – cook ingredients:
Preheat the oven to 325°. Season the venison with salt and white pepper. In a large resealable plastic bag, combine the venison and flour and shake well. Remove the venison from the bag, shaking off the excess flour. In a large enameled cast-iron casserole, heat 2 tablespoons of the oil until shimmering. Add one-third of the venison and cook over moderately high heat until browned all over, about 5 minutes; reduce the heat if the meat browns too quickly. Transfer the meat to a plate. Repeat with the remaining oil and venison.
Pour off all but 2 tablespoons of the fat from the casserole. Add the onions, season with salt and pepper and cook over moderate heat, stirring occasionally, until softened and browned, about 8 minutes. Add the garlic and cook until fragrant, 1 minute. Add the beer and cook, scraping up any browned bits stuck to the bottom of the casserole. Add the venison back to the casserole along with the stock and herb bundle. Bring the stew to a boil, cover and bake for about 1 1/2 hours, until the meat is very tender.
Gently stir the potatoes and carrots into the stew, cover and bake for about 25 minutes longer, until the vegetables are tender. Discard the herb bundle. Stir in the Dijon and vinegar, season the stew with salt and white pepper and serve.
Step 4 –Pair with a golden ale or robust red wine and then eat, drink and enjoy: