2013 Archery Elk – Part 1
Thursday – Spet 19th
After dealing with the usual madness of trying to get out of town for any extended period of time, I pointed the ol' Dodge south to meet Drew and Kyle in Denver for our annual elk hunting adventure (Tim was a couple days behind this year).    From there we headed West and arrived on the mountain around 8pm.  We lucked out this year and the Outfitter who packs our gear had a cabin open which is normally reserved for their guided hunters, no sleeping on the dirt at the trailhead parking lot this year!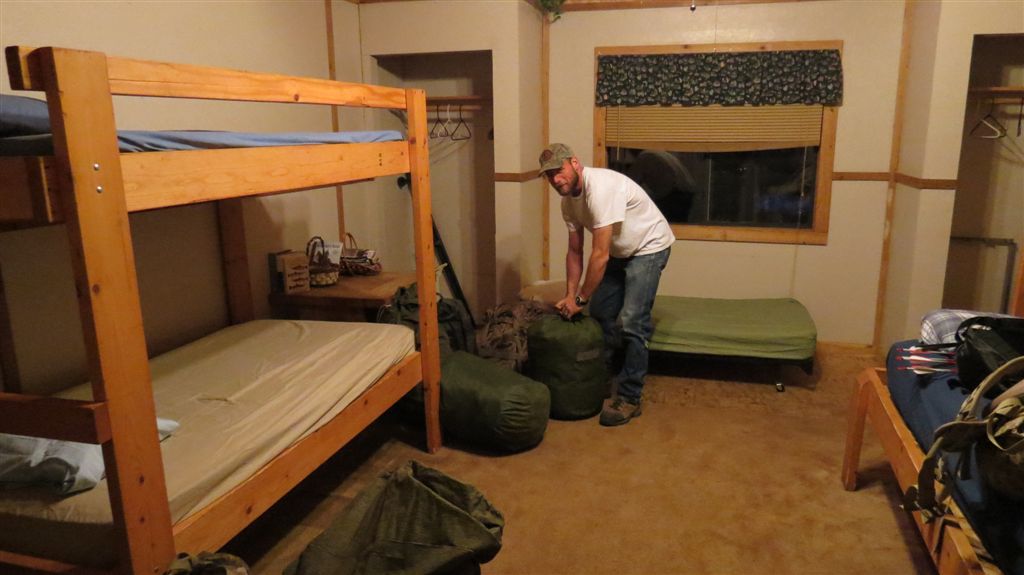 Friday – Sept 20th
We did have a little snafu that came up at the last minute.  We were supposed to get our gear packed up the hill on Friday but due to some scheduling conflicts on the Outfitter's end, they wouldn't be able to pack our stuff in until Saturday.  We were hoping to go in as light as possible, so we'd be fresh when we arrived at camp, but no such luck.   Like any other junkie who couldn't possibly wait another day to get our fix, we loaded up our essentials and headed down the trail.  We haven't got an exact figure, but that hike puts us between 8-10 miles from the truck and takes about 5 hours.
We did have a couple "incidents" on the walk in.  Somehow Kyle managed to let his bow slip from his grip, and it landed squarely on the sight with a big cracking sound.  Never what you want to happen the first 30 minutes into a weeklong hunt.  After assessing the damage we thought we could make some field repairs (good old duct tape and super glue) once we arrived in camp.  We should have known what was about to happen next.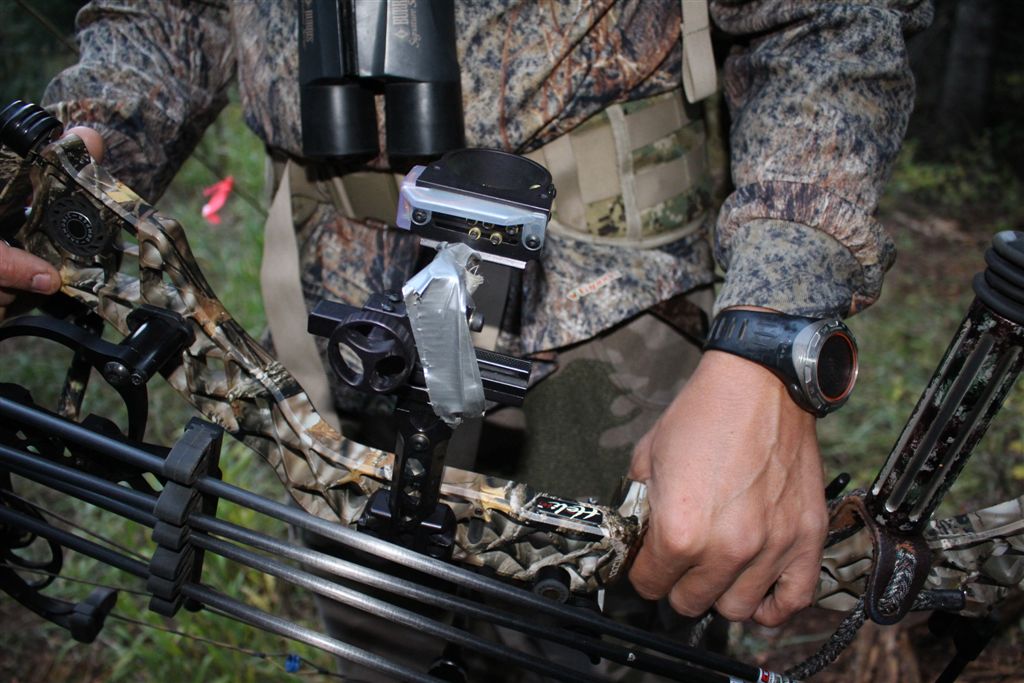 A couple miles into our hike we heard a bugle that wasn't very far away.  Excitedly, we put a quick game plan together, Kyle would stay back and call and Drew and I would try to sneak in for a shot.  As with most of our well-laid plans we somehow both managed to walk right past the bull while Kyle proceeded to call him right into his lap.  Hoping his sight wasn't too far off he let an arrow fly at what should have been a gimme shot, but Murphy is never that kind.  Realizing his sight was a bit further "off" then he previously thought we found parts and pieces of his arrow after it collided with the tree in front of the bull.  The remainder of the hike was fairly uneventful.
After arriving we quickly setup camp, which was pretty much rolling out bivys and tried to sneak in a quick evening hunt.  We actually had several close encounters that night but weren't able to seal the deal.  But it looked like the week was off to a great start!
(The Hunt – to follow)