Last weekend we attended our 3rd annual Jr. BASH and had a great time.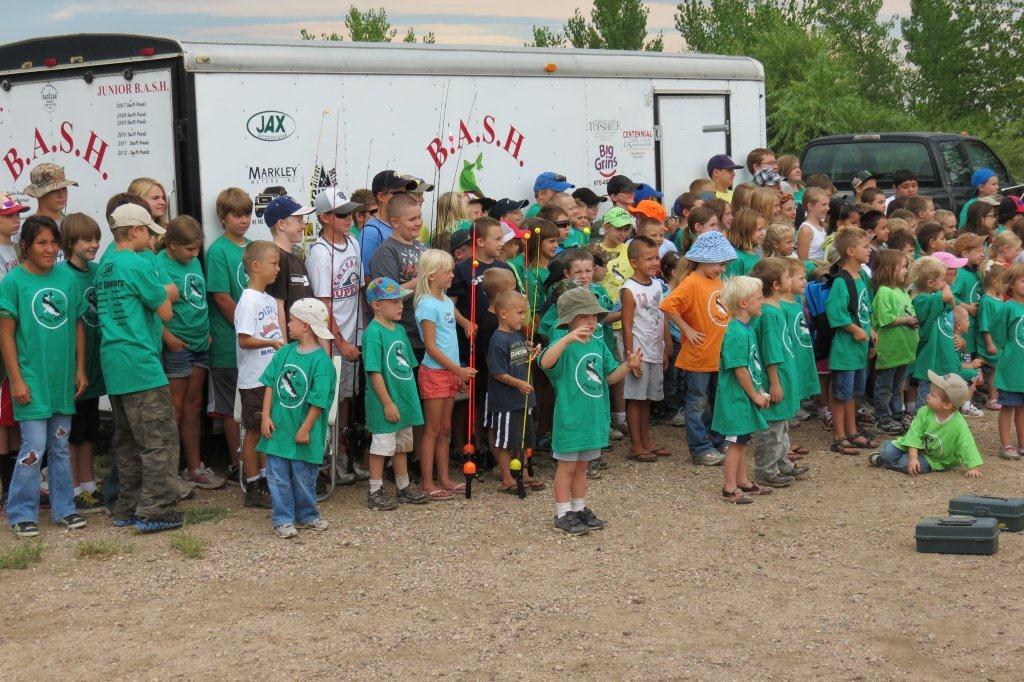 There's a fishing club in northern Colorado (BASH) who puts on an annual kids fishing day and they do a tremendous job.  This year they had 203 kids, all of which they outfit with a t-shirt, fishing pole, bait, tackle and lunch (650 hot dogs!).  They hold the event at Swift Ponds that the Division of Wildlife uses exclusively for youth events, scouting, 4H, Colorado Youth Outdoors, etc.  Their ponds are well stocked and the fish were hungry!
My hats off to all the hard work they put into making this a great day.