We had another great day of sausage making this past weekend.  Couple new guys showed up to give it a shot (cousin Luke, Donovan & Caleb).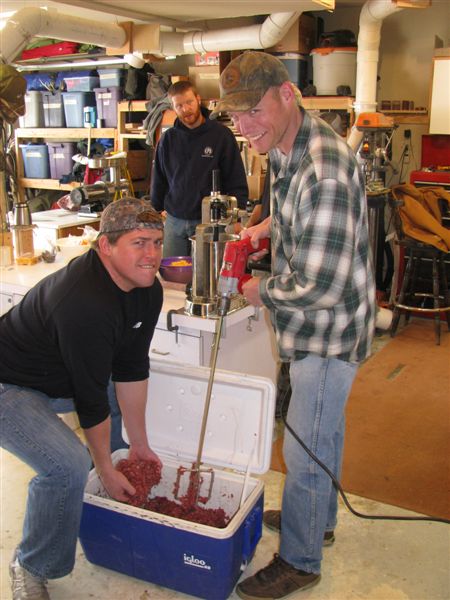 We finished converting 125 lbs of wild game (elk, deer & wild hog) into 75 lbs of summer sausage (plain & jalapeno & cheddar), 25 lbs jalapeno cheddar brats, 10 lbs polish sausage & about 15 lbs of elk jerky, in just over 6 hrs.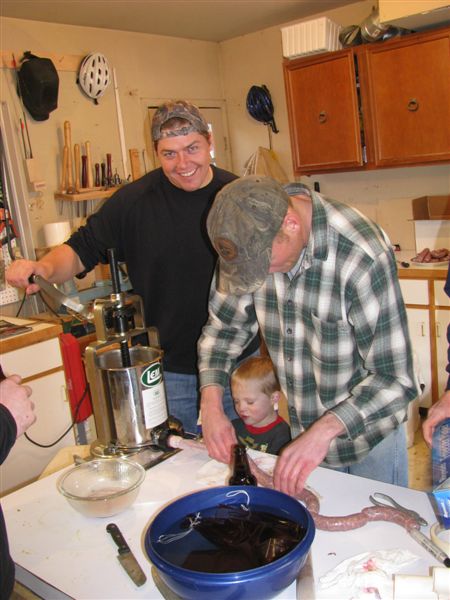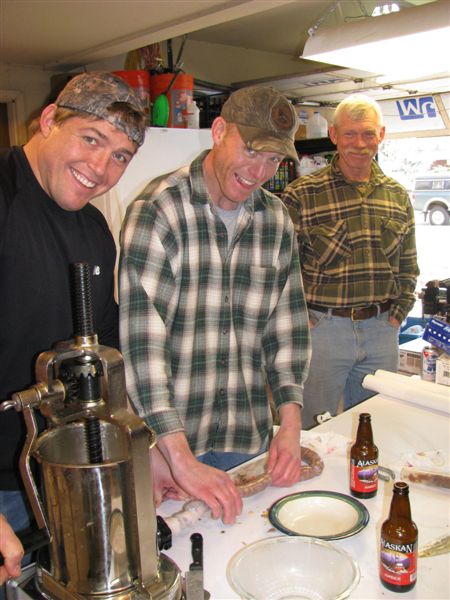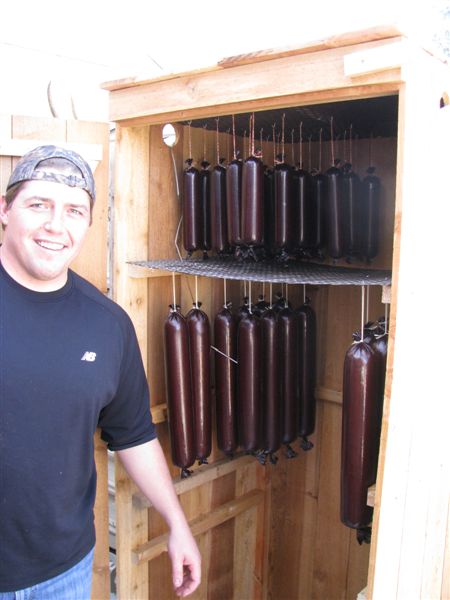 Leading up to the big day Wendy and I were debating what to feed the troops for lunch, then it dawned on me that we were making brats.  Why not sample some fresh product?? Duh!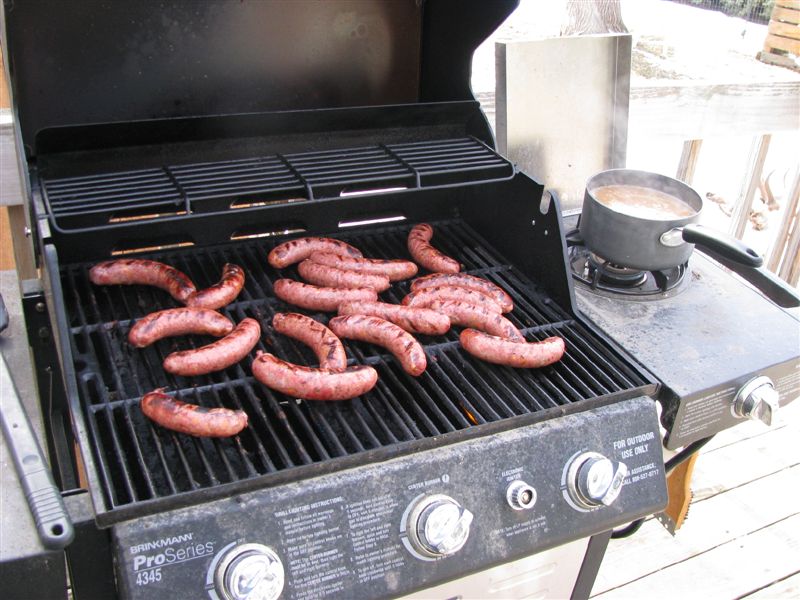 And what better way to finish off the day than with some at home taxidermy.  Big Nance is probably reading this wondering how she raised such a redneck son.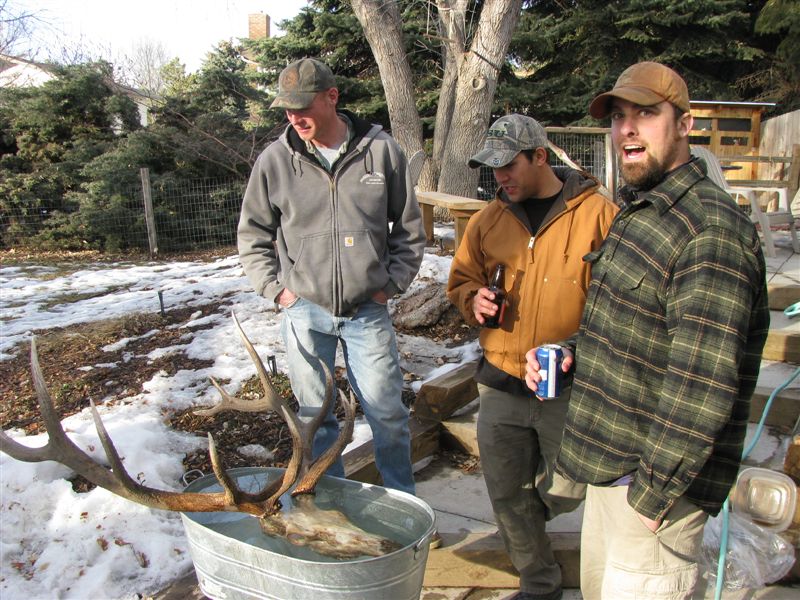 As always we had some good fun and hopefully everybody left with enough sausage to get them through until next year!