We had another great jamboree this year. Although I was bummed Wendy and Barrett couldn't join us, Barrett is still too little for bug spray and the mosquitoes are usually pretty thick up there. The Jamboree is hosted by the CBA (Colorado Bowhunters Association) and consists of multiple ranges set up with 3-D targets.The 3-D targets are life-sized foam animal targets with scoring rings. The rings are intended to identify where the animals vitals (heart/lungs) are located to ensure a quick clean kill.The ranges weave up and down the mountain side. Our favorite is the "extreme" course which consists of some seriously vertical sections, rock slides, and some extra long shots. It's the perfect way for us bowhunters to practice up before the archery season.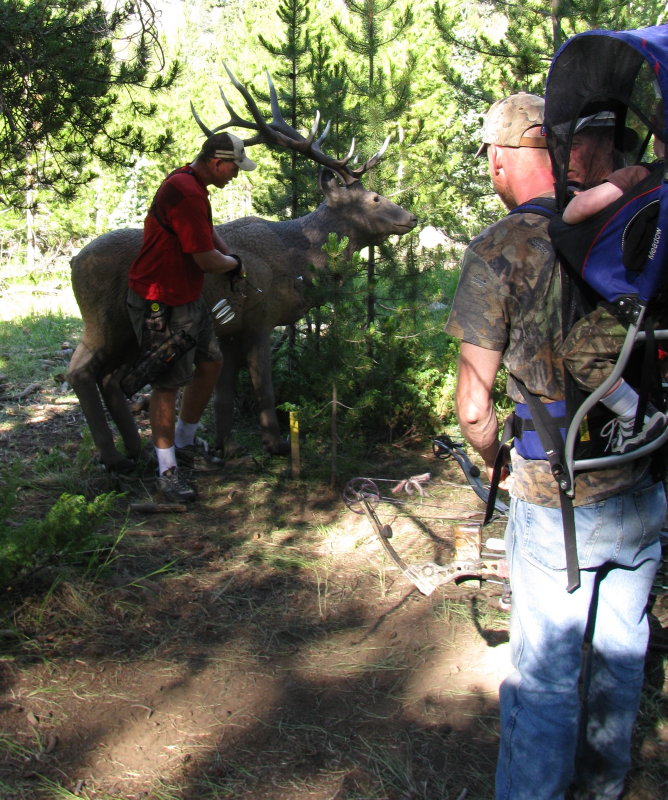 This shoot takes place up in the mountains near the town of Leadville.We've been going up there since we were little guys and I definitely enjoying passing on the tradition.This year it was the boys only: Drew, Big Ron, Beau, our good friend Kyle and myself all shard camp.
We had a great trip, broke a few arrows, enjoyed a campfire and had an all around good time. I also got a little clip of Beau also practicing his elk calling.